Key Plumbing & Gas is a family run business based in the Gold Coast offering you all your plumbing needs.
We wish to offer our clients our reliable plumbing service at Gold Coast and Robina by providing the following key elements, Promptness, professionalism, clear communication, loyalty and integrity. Along with these key elements we are able to deliver a fair and affordable service due to our proud business efficiency.
Key Plumbing and Gas is available for the smallest of jobs such as servicing a dripping tap or a leaking toilet along with crucial tasks like plumbing renovation in Gold Coast. But this is only the beginning below is a list of plumbing services that Key Plumbing and Gas are not only available to assist with but have years of sound experience in:
Dripping Taps
Leaking Toilets
Blocked Drains
Renovations
Rainwater Tank Installs & Servicing
New House Plumbing
Water Filters
Servicing Real Estates
Drainage
Burst Water Pipes
Hot Water Installs
Septic System Installs & Servicing
Stormwater
Commercials Installs and Maintenance
Body Corporate Contracts
Water Leak Detection and Locating
Dripping Taps
The pressure coming through the main water supply to your house can often be fairly high, as the rubber or neoprene begins to deteriorate on your tap washers you may find that you have to turn your tap handle off slightly harder each time to ensure the water stops dripping out of your faucet, eventually the water will find its way through and begin to wear a grove or channel in the brass seat which normally seals the water, as this channel gets deeper more water runs through and therefore increases the damage and speed in which it happens.
Although a lightly worn seat can be "reseated" using one of our special tools we always recommend once the tap begins to drip it is best practice to service both hot and cold taps.
A standard service included removal and full breakdown of spindles where we clean then grease with supply of a new o-ring and "jumper valve" (tap washer) when regular serving is performed on your taps you can expect them to last in excess of 20 years.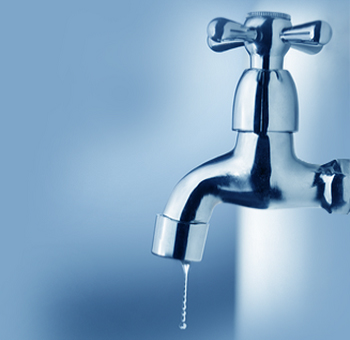 Leaking Toilets
Most common toilet leaks are a failed inlet valve, the valve responsible for filling the cistern with water or a failed outlet valve seal the valve that lets the water into the bowl.
We also find in some older toilets the rubber seals at the rear of the unit will allow water to drip on the floor, these are all generally repairable within our minimum hourly callout.
Blocked Drains
In our experience the largest cause of blocked drains are caused by roots entering damaged or open pipes in the ground, from clay pipes to PVC we are regularly faced with some very peculiar blockages. We find clients are often very surprised when we remove roots from their drains even when there are not trees in close proximity.
Another common cause to blocked drains are items that are not designed for such purpose. Such as the following items that have been removed by us in the passed.
Barbie dolls, Baby wipes, tennis balls, magnet alphabets, Paper towel, undies, t-shirts, wedding and engagement rings (these did not cause blockages but were recovered by our team.
Key Plumbing and Gas we come to your assistance when you have blocked drains, we promise to be quick to identify the location and proved you with a key solution to get everything in working order again.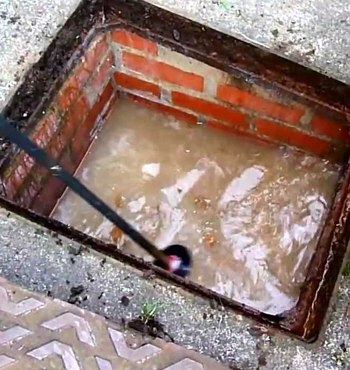 Rainwater Tank Installs and Servicing
With so many options on the market these days we guarantee we will find a rain water tank that will suit your needs, We pride ourselves in finding the best solution catered to our clients requests, including slimline tanks, under ground tanks even tanks that go under houses.
If you are living in a house that has a rain water tank but you're not sure on how the system works we can come out to explain the purpose of everything and ensure it is working as intended.
Tanks will need to be cleaned out from time to time to ensure that not too much sediment is entering your toilets or washing machine if this is how your house is set up.
First flush diverters are commonly overlooked by people that don't understand the value of having them, as they are designed to waste the first flush of water that falls on your roof and remove built up sediment and leaves allowing cleaner water to enter the tank.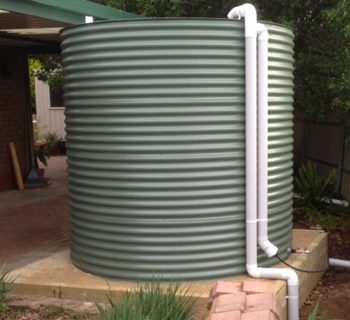 New House Plumbing
Although all the new house installs we do come prepared with plans and designs, we are always offering our advise on products and better ways to complete plumbing installs with better quality or more cost effective solutions.
As we have a strong maintenance orientated background we will always think of the future issues that may arise even if they are 20 or 30 years away find this is a Key factor to producing a great quality build when starting from new.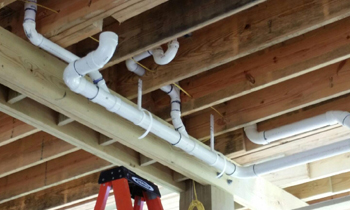 Water Filters
Whether it is bad taste or appliance protection from hard water we can always find a solution to meet your need and your budget in water filtration.
Real Estate Agents
Key Plumbing and Gas uses sophisticated technology to assist with time management and job organisation, As soon as a work order has been received we will ensure to contact the tenant almost immediately to arrange an appointment which will be mutually agreeable.
As home owners we know what it is to have contractors attend maintenance issues and find that communication is a Key element.
Burst Water Pipes
Due to constant increases in costs to copper Plumbers have had to resort to using poly pipe although this has been far more cost effective and easier to work with it also has its downfalls.
We are finding there are more and more burst water pipes, often caused by rocks or other hard items in the ground along side the pipe from the install.
Braided hosed flexy pipes (cisterns or mixer taps) are a far worse offender as once these burst they have the possibility to flood the room or even the house, you should be aware of any rust spots or kinks that my be on these hoses as that is a common starting point.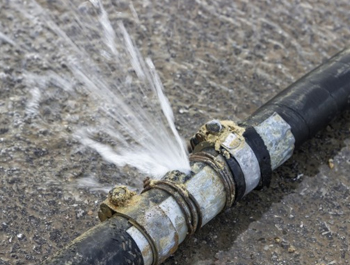 Water Leak Detection and Locating
Key Plumbing and Gas will always advise our clients to check the main offenders in water leaks (high water bill readings) such as the toilets, they may not appear to be running and if so maybe not so much but these small amounts of water trickling 24/7 and very quickly add up to large quantities of water or the garden watering system.
If the leak is still not found we then start a process of elimination and may end up with our high tech ground monitoring equipment to listen in for any potential burst pipes, once located we will act swiftly to expose and rectify.